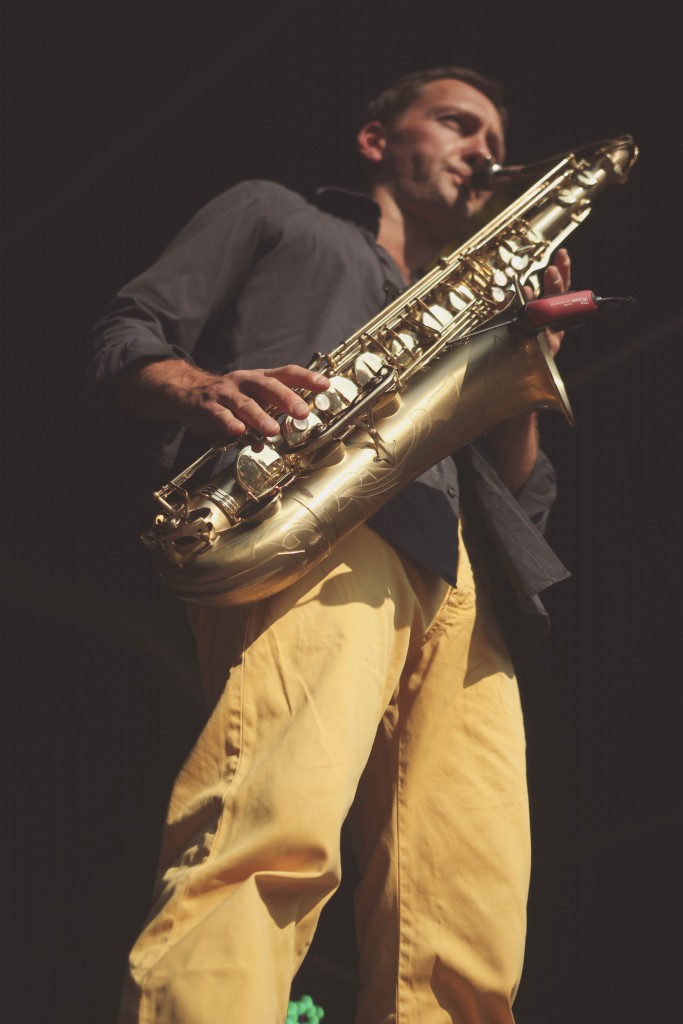 Christof May (born 6 April 1970 in Radolfzell, Baden-Württemberg) is a German jazz and classical musician who performs on clarinet and saxophone.
May studied jazz saxophone with John Ruocco at the Royal Conservatory of The Hague from 1992–1998 and from 1998 - 2002 classical clarinet with Ab Vos. He earned a Master's Degree in music there.
From 1995 on, he worked as a sideman with Susanne Abbuehl, Michel Portal, David Liebman, Claudio Puntin, Samuel Rohrer, Florian Zenker, Amina Figarova, Erik Ineke and Trygve Seim.
With Abbuehl, May can be heard on the ECM productions April and Compass. He toured through Europe, Africa und North America, playing concerts and festivals a.o. in Cape Town, Maputo, Montreal, Portland/Oregon, Oslo, Paris, Rome, Moscow, Kiev and other European cities. With the Dutch radio orchestra "Metropole Orkest", he worked a.o. with Kenny Werner and Bob Malach and recorded CDs with drummer Terry Bozzio.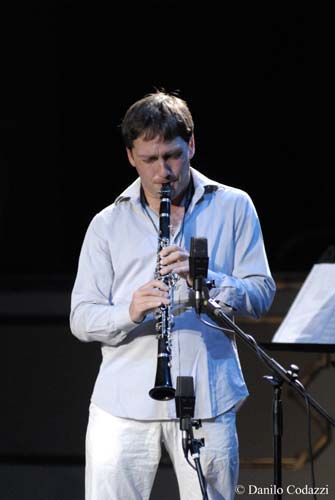 In the classical field, he worked with the symphony orchestras of Krefeld-Mönchengladbach, Aachen and Duisburg in Germany.
For interviewprojectgermany.de , presented by David Lynch, he composed several of the soundtracks.
His debut project, Maygus is inspired by the music of Miles Davis from the seventies. The band's first CD was released in November, 2007 as Vol. 20 of the series "Jazzthing Next Generation", in a cooperation of German magazine Jazzthing and jazzlabel Double Moon.
His new album Deeper Green, featuring Nils Petter Molvær and Susanne Abbuehl will be released in october 2015 on Challenge Records International.
Selected discography
- Ugly Beauty, 1996, The Jazzmeteors, Via Jazz
- I Am Rose, 1997, Susanne Abbuehl, Evoke
- April, 2000, with Susanne Abbuehl, Wolfert Brederode and - Samuel Rohrer, ECM-Records
- Far Enough, 2000, Nimbus, with Wolfert Brederode, Buzz Records
- Festina Lente, 2003, Nimbus, with Wolfert Brederode, featuring David Liebman, Buzz Records
- chamber works, 2005, Terry Bozzio & Metropole Orchestra, Favored Nations
- Compass, 2006, with Susanne Abbuehl, Wolfert Brederode and Lucas Niggli, ECM-Records
- Maygus, 2007, Jazzthing Next Generation Vol. 20, Double Moon
- Markus Stockhausen and the Metropole Orchestra, 2013, Intuition
- The Hague Ethospheric Orchestra, 2013, Laika Records
- Mezcolanza, 2015, O.A.P. Records